Partner
Green Mountain Partner Links
Visit Green Mountain Rifle Barrel partner websites listed below.
Knight & Hale Game Calls

Knight & Hale's Premium Outdoor Gear is the highest quality line of accessories on the market. You're only as good as your equipment, and with Knight & Hale's Premium Outdoor Gear, you've got the best.
http://www.knightandhale.com/
---
Lurenet Fishing Lures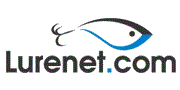 Lurenet.com is the on-line source for fishing lures, fishing tips, specials, and home to some of the most popular and classic fishing brands for both fresh and salt water; Rebel, Heddon, Cotton Cordell, Bomber, Smithwick, Riverside, Excalibur, Arbogast, Creek Chub, Lazy Ike, Silver Thread Fishing Line, YUM soft plastics and attractant and for the hottest spinnerbaits, buzzbaits and jigs on the market.
http://www.lurenet.com/
---
Carry-Lite Decoys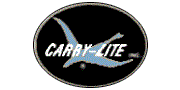 Carry-Lite manufactures the most detailed and realistic-looking duck decoys, goose decoys, turkey decoys and other hunting decoys on the market today. Their hunting decoys have achieved the acclaim of hunters around the world because their decoys are hand-painted and designed by waterfowl hunters and wildlife artists. The materials used in crafting Carry-Lite's duck and goose decoys are tested under the cruelest extremes. These decoys can take the punishment you and mother nature can dish out and never crack or shatter in the cold.
http://www.carrylitedecoys.com/
---
Dixie Gun Works
---
Track of the Wolf, Inc.
---
Gun Owners of America
---
Lyman Products
---
Rifle Barrel Supply
---
Ruger
---
Mountain State Muzzleloading Supplies
---
Pecatonica River Long Rifle Supply